Red Wolf Group
Cleaning and Disinfection Program
This program has been developed based on recommendations made by ISSA Canada and Public Health Ontario on the cleaning and disinfection of work areas.
It will provide peace of mind to both staff and customers, knowing that the space has been professionally cleaned and sanitized with hospital grade proficiency.
Our entire onsite crew has been formally trained on the guidelines and have received certificates on how to perform this thorough cleaning procedure.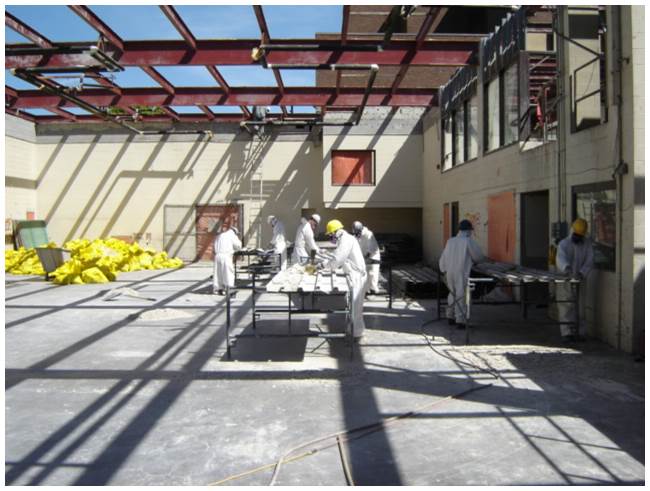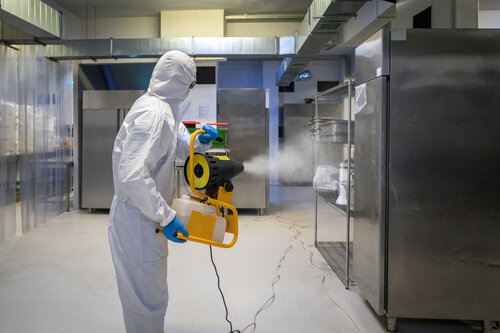 These guidelines are focused on Retail, Restaurant and Commercial settings and are meant for the general public.
Cleaning refers to the removal of germs, dirt, and impurities from surfaces. It does not kill germs, but by removing them, it lowers their numbers and the risk of spreading infection.
Disinfecting refers to using chemicals, for example, EPA-registered disinfectants, to kill germs on surfaces. This process does not necessarily clean dirty surfaces or remove germs, but by killing germs on a surface after cleaning, it can further lower the risk of spreading infection.
Our certified and trained crew will perform the following tasks:
• Use disposable gloves when cleaning and disinfecting surfaces. Gloves will be discarded after each cleaning.
• If surfaces are dirty, we will clean using a detergent or soap and water prior to disinfection.
• We will then disinfect these areas.

• For soft (porous) surfaces such as carpeted floors and rugs, we remove visible contamination, if present, and clean with appropriate cleaners indicated for use on these surfaces.
• We will then disinfect these areas.

• For electronics such as cell phones, tablets, touch screens, remote controls, and keyboards, we will wipe down and remove visible contamination, if present, and disinfect.

For all disinfection, we use VITAL OXIDE PRODUCTS that kill 99.9% OF BACTERIA AND VIRUSES, DESTROY MOLD, AND ELIMINATE ODOR.
With our recently completed training and certification. We now have the knowledge and experience needed to sanitize restaurant, retail, office, public spaces, and commercial locations to eliminate the potential spread of the Coronavirus.
We offer our professional cleaning services to all your locations in Ontario.