Red Wolf Group
Construction Services
As many companies who have invested in design-build projects have learned, it pays to work with a team that can provide in-house construction services in addition to design.
At Red Wolf Group, we self-perform most trades, so instead of having to find separate contractors for the different phases of the work, you can rely on one unified group to guide you through the building process. This allows for better internal communication and uninterrupted work flow between the individuals that will be working on your project, which results in more control over the quality of work and the completion of tasks on time.
Using in-house construction services is also more cost-effective. Third-party construction contractors generally charge management fees and supply markups in order to maintain profitability. When working with a company that has its own in-house construction services group, you can avoid these additional charges.
For a more streamlined process, higher-quality results, and more affordable work, you can't go wrong hiring a team that uses in-house construction services.
Red Wolf Group maintains the highest standards possible. Speed, quality, value, and flexibility are always at the forefront of our operations — and we will always act with our clients' best interests at heart.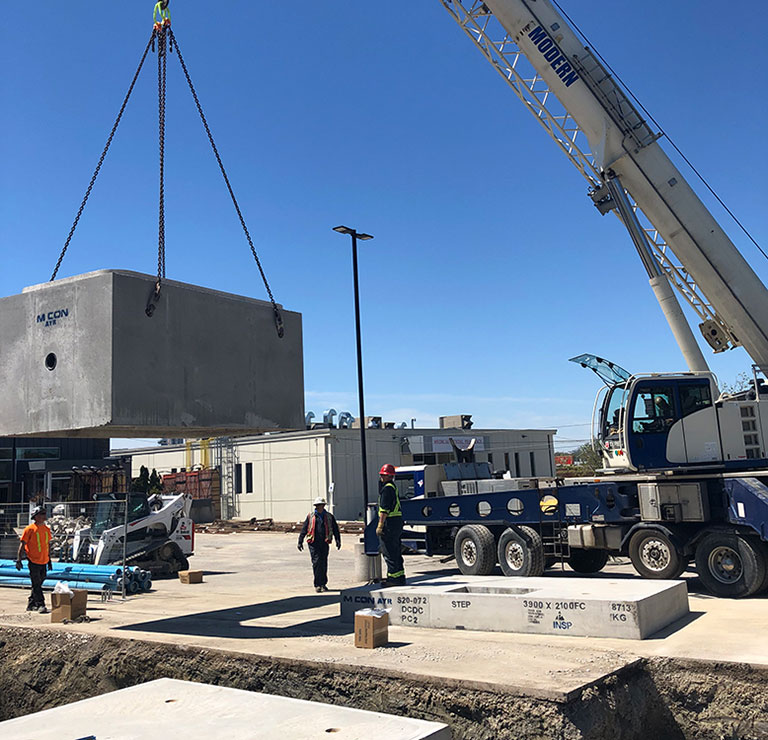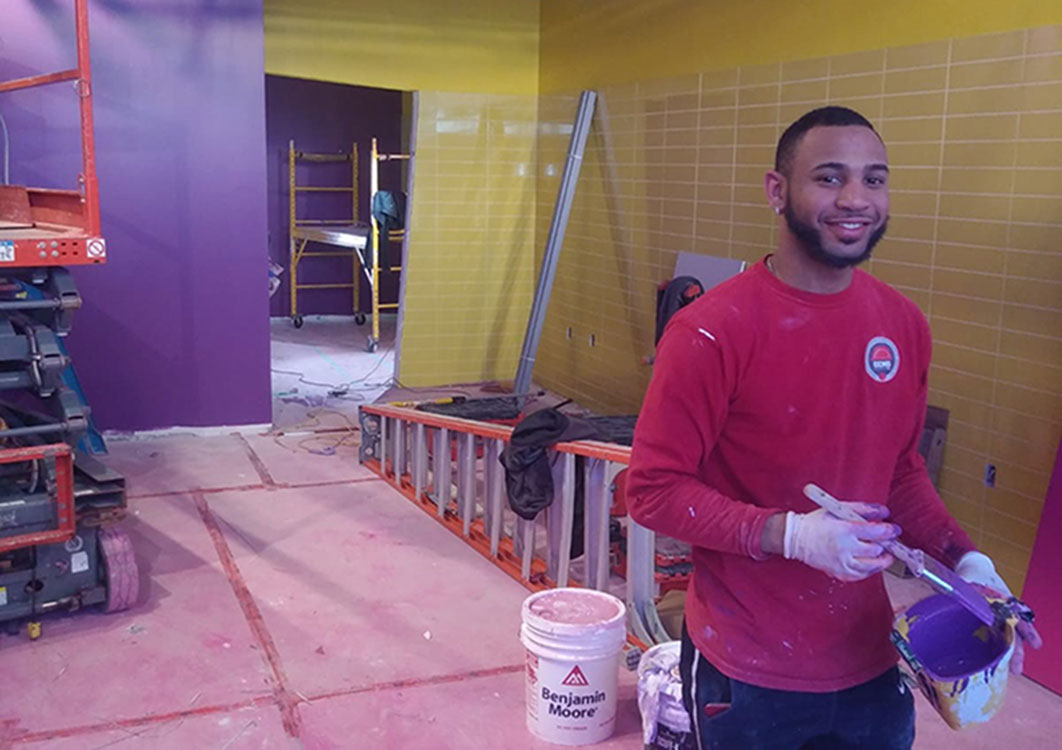 General Contracting Services
As a full-service general contractor, we take full responsibility for the coordination of all general construction services involved in a project from start to finish. That includes estimates and assistance with site-planning, which often leads to cost savings and more efficient scheduling, coordinating trades, dealing with suppliers, and ensuring that timelines and budgets are met.
With our in-house team of trade specialists, which include: framing, drywall, taping, painting, tile, flooring and hardware installation, we are able to maintain full control over the quality of our projects and uncover more cost efficiencies for our clients. Our dedicated trades also give us the flexibility to work in any environment and maintain rapid construction schedules.
Our clients rely on us to guide them through the countless decisions that need to be made during construction, such as, choosing the right materials, finishes, adjustments, and a million other considerations without compromising on quality or budget.
Construction Consulting
As a value-added service, we extend our vast knowledge of construction solutions and build-outs to our clients to help evaluate their needs and make sound preparations for their upcoming projects. This could include: value engineering, site selection, plan verification, engineering, design, supplier information, and equipment selection.
Once a plan is in place, we have five construction crews, dedicated subcontractors (plumbing, electrical and HVAC) and a diverse contact list to service our clients.
Project Management
Construction project management, is a critical role responsible for keeping all aspects of a project on-track and on-budget. Our goal is to simplify project management for everyone. From initial site review and feasibility to the final cleaning and occupancy turnover, our project management services aim to optimize every aspect of your build. A Red Wolf Group Project Manager will serve as your single point of contact responsible for all building, maintenance and service needs, becoming the liaison between you and our team of designers, construction managers, skilled trades, technicians, and administration staff.
How we work through the different phases of a project:
Feasibility and Design: Before any physical builds begin, our project managers lead feasibility studies to understand the goals and challenges that may arise based on the proposed building and its intended uses. Once a plan is in place, we create schematic design sketches and floor plans, to define square footage, materials, colours, structural considerations, etc., before preparing official contract documents.
Pre-construction: Once we've got the official green-light to begin work, we begin with site investigations to inspect and assess the building environment, giving special consideration to elements like soil condition, environmental impact, and historical integrity. We also nail down the project delivery timelines that need to be met throughout each phase of work.
Procurement: Typically, at this point, a project manager would start the bidding process with the multiple contractors needed to complete the project. However, we are able to coordinate most, if not all, of those services internally. At this stage, we begin to secure all the necessary materials and equipment for the job, establishing purchase orders with any suppliers or third parties that will become involved in the project.
Construction: Once our project management team has finished setting the stage, we start building. Each project is assigned a superintendent who stays in close communication with the project manager, creating a direct line of contact between the client and job site.
With our integrated team we're able to quickly identify, communicate, and solve challenges should they arise during construction.